No matter which stage of the ISO / AS Standard compliance process your organisation is at, New Paradigm Consulting can help!
The process for gaining and maintaining ISO / AS Certification can be quite complicated. To explain the process, the diagram below depicts the entire process from system development to getting into the continual compliance audit cycle for your chosen ISO / AS standard(s).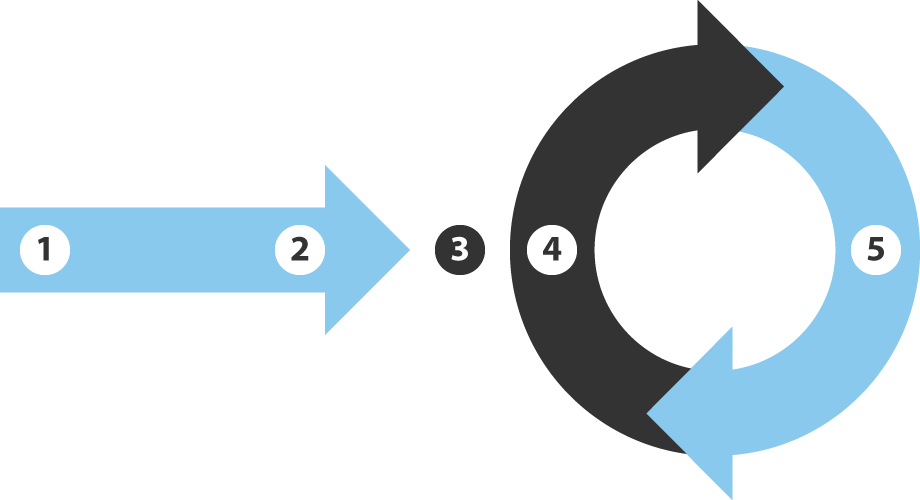 Most organisations will find themselves at stage 1 in the compliance process due to the ever-changing demands of customers and regulatory requirements. Even if you already have a management system in place, at some point, you are likely to require certification to another standard and so are back to stage 1 again. We have a lot of experience in helping our clients get from stage 1 through to the continual compliance audit cycle as depicted in stages 4 & 5 above.
However, we know (from experience) that life isn't always that simple! With that in mind, we have helped many organisations that need assistance at stage 2 due to extenuating circumstances. We can co-ordinate the implementation process on your behalf, providing you with peace of mind that you will be prepared for your audit.
In fact, many of our clients will utilise our services throughout the entire compliance process as this is the most cost effective and stress free way of maintaining compliance in the long run. We can create and maintain a lean management system for you, saving you money and internal resources during stages 1 & 2. We can use our relationship with certification bodies to keep certification and surveillance audit costs down in stages 3 & 5 respectively. Further to this, with our continued input during stage 4, your organisation will be audit ready at all times and can react quickly to changes in the standards and best practise!